Paradise Grand Cruise
Style: Modern
Launched: 2020
39 Cabin(s)
What travelers love about this cruise
Style: Modern luxurious style
Innovative Michelin-starred dining with lobsters   
Excellent butler service inherited from renowned Paradise Fleets in Halong Bay.   
Short transfer - ONLY 2.5 hours on a new highway road   
Newly distinctive Itineraries: explore pristine Lan Ha Bay and Cat Ba Island with more activities (3 days 2 nights program)   
Private balcony guaranteed in each cabin   
First rooftop bar with live music   
Unique capacious sundeck with open-air sky lounge   
Spectacular facilities: the most spacious spa facilities with a varied list of unparalleled spa therapies   
Cabin & Rates (Best Price Guaranteed)
Paradise Grand Balcony

18 Rooms
Ocean View
Twin/double
28m2 m²

enter your departure date

Choose dates to show prices

Paradise Grand Executive Grand Balcony

17 Rooms
Ocean View
Twin/double
28m2 m²

enter your departure date

Paradise Grand Balcony Suite

2 Rooms
Ocean View
Twin/double
35m2 m²

enter your departure date

Paradise Grand Captain's View Grand Suite

2 Rooms
Ocean View
Twin/double
35m2 m²

enter your departure date
Soak up the tranquil seascapes of Lan Ha Bay on the Paradise Grand, with outstanding menus, private balconies, and the destination's largest sundeck. Explore this untouched destination with cycle rides in island villages, jungle trekking to panoramic viewpoints, and secluded kayaking experiences. And indulge in onboard activities with Lan Ha Bay's first floating outdoor cinema.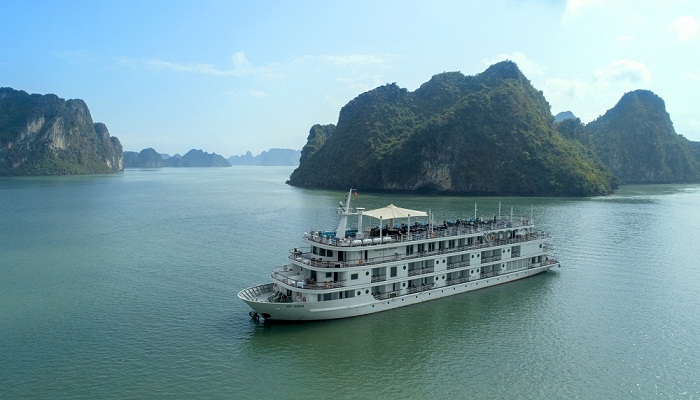 As the long-standing cruise leader in neighboring Halong Bay, Paradise Vietnam has always been at the forefront of innovation in the World Heritage Site, from personalized butler services to the extraordinary fine dining. Sailing in Lan Ha Bay for the first time, the Paradise Grand now brings our award-winning cruises to these calm and uncluttered waters.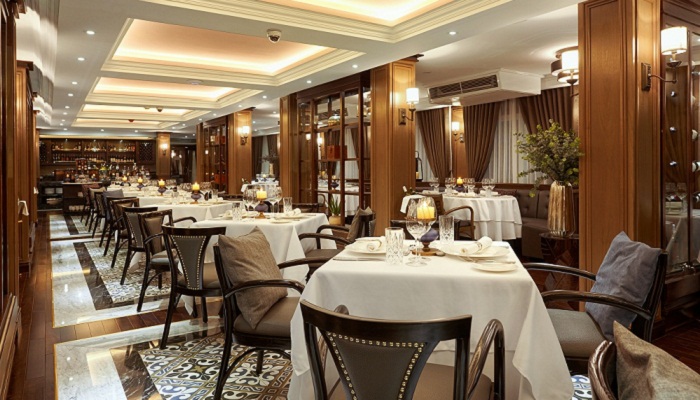 Each and every expansive cabin has been crafted to perfection, with elegant interior design, complimentary tones, en suite bathrooms with shower and bath in the suites, and balconies offering a private corner in the Bay.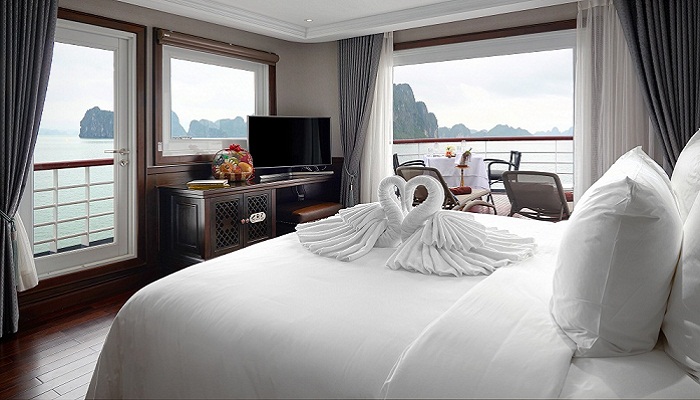 39 cabins across four cabin types – Grand Balcony, Executive Grand Balcony, Grand Balcony Suite, and Captain's View Grand Suite – ensure that there's a collection of different options for different travelers.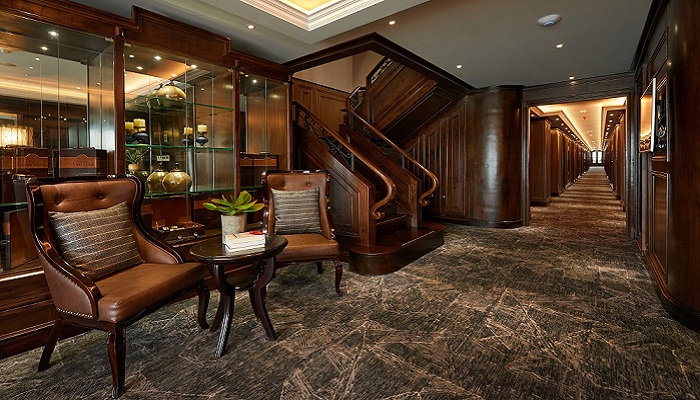 Terms & Conditions:
- The above prices are applied for a double or twin room, sercharge for guests staying in single room
Paradise Grand Cruise price Includes:
- Entrance fees, Taxes and Service Charge
- English speaking guide on boat
- Luxury accommodation with A/C, bathtub & shower
- Welcome Cocktail
- Sunrise Tai Chi Class
- Insurance on board
- Meals as mentioned
+ 2 days 1 night cruise: 1 Breakfast, 1 Lunch, 1 Dinner, 1 Brunch
+ 3 days 2 nights cruise: 2 Breakfasts, 2 Lunches, 2 Dinners, 1 Brunch
Paradise Grand Cruise price excludes:
- Shuttle bus pick up and transfer to Halong 35USD/ person/ 2ways, drinks,  personal expenses and other expenses not mentioned in the program
Children Policy & Extra Mattress:
- Children under 05 years old: free of charge if sharing a cabin with parents 
- Children above 05 - under 11 years old: 75% adult rate, sharing a cabin with parents
- Children from 11 years old and above are considered as adults 
- One Cabin is for maximum 2 passengers and 1 child under 11 years old, sharing bed with parents. An extra mattress will be set up upon availability.
Transfer Hanoi - Halong - Hanoi options:
- Shuttle bus shared limousine 10 or 16 seated: $34/person 2 ways
- Shuttle bus shared 29 seated: $26/person 2 ways
- Private car 4 seated: $150/car/ 2 way
- Private car 7 seated: $165/car/2 ways
- Private mini van 16 seated: $180/minivan/2 ways
TOUR PRICE |
Only From :
$180
Comment
Score breakdown
Cruise quality

0

Food/Drink

0

Cabin quality

0

Staff quality

0

Enter/act

0
We believe that the success of every tour lies in the customer's happiness. With the goal of optimizing a joyful experience for every traveler, we always listen to
your wishes and desires to offer the best private tailor-made tours to be your exact needs & tastes and also take care of your trip from start to end.
That will be your "Dream Travel to Happy Customers"